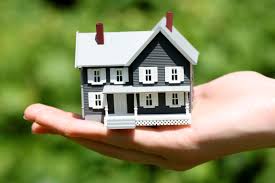 TIPS FOR CONSUMERS WHEN BUYING A HOME
A few things to consider for consumers wanting to buy a home.
A) It doesn't cost you anything to work with a real estate professional (Realtor), so why would you be foolish enough to try and buy a home without one?!
B) Interview a few agents! Most people work with the first agent they come in contact with or a family member or friend. This is fine but ask some questions before signing that buyer representation contract! Find out some things: Does the agent know anything about homes? HELLO!!! Like any other industry there are people good and bad. Is the agent looking out for your best interests or looking to snag a commission check only? Does the agent prepare prior to walking into a home with you, or are they just a "door opener"? Do they know the property? Do they know where the lot lines are? Do they know the past history? Have they studied the seller's disclosure's? Do they know if the asking price is fair or too high (you don't want to be upside down right out the chute)? Do they know your loan program and how that comes into play with the particular home you are interested in (you could lose a bunch of money after the fact if it doesn't qualify)?
In a nutshell, if you are a consumer you are considered the "Sheep". Make sure that you have a "Shepherd" in your corner and not a "Wolf". Hire a savvy agent that, "Works For Your Goals!"
Happy house hunting!
Real Estate Sales Specialist
218.820-9654
http://www.sellhomeswithbrett.com/